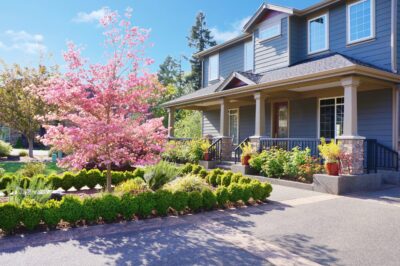 If you are considering buying or building a home in Utah, you are likely looking for answers as to which option will work best for your situation. While we at Premier Utah Real Estate can't tell you what the best choice would be for you, we can make a case for why you might want to build your own home and why it may be more affordable in Utah. We can also get into the pros and cons of building vs. buying. Continue reading to learn why building a home in Utah is cheaper than buying a home.
Median Prices Of Buying And Building A Home In Utah
According to a study completed by StorageCafe, it can be almost 15% cheaper to build a house in Utah than to buy one. This makes Utah a cost-effective state to build a home. As stated by the study, the median price in the United States to build a home is $421,000 while the median price for buying a home is $415,000.
However, in Utah, the median cost of building a home becomes $538,000, and the median cost of buying a home in Utah is $635,000. So, if you are purely looking at the median costs of buying or building a home, building a home in Utah is less expensive than buying. However, depending on which county you're looking at, it can be more cost-effective to buy a home.
Why Do Homes Cost More In Utah?
There has been a big boom in the real estate market in Utah and across the country, but many wonder why the homes in Utah cost so much more than they used to. A big reason for this is due to inflation, but there are also more tangible reasons why prices in Utah have been skyrocketing. There has been an increase in the number of people moving to Utah, specifically from California, specifically because of the increase in economic growth here. There has been a huge jump in the number of tech jobs in Utah, as a smaller version of Silicon Valley has begun to grow in northern Utah county.
Why Build A Home
There are many benefits to building a home in Utah in addition to a potentially lower cost than buying a home. The first reason is that you are more likely to get just what you want and need in your home because you are starting from scratch. You are also going to save money in the future because everything will be new and will not have to be replaced for quite a while.
The resale value will also be very high because everyone loves a new home. However, a downside can be that building a home in Utah does have a cost that can sometimes be high depending on what customizations you want. Building also takes time, which can be frustrating if you need to move quickly.
Why Buy A Home
Buying a home is traditionally less expensive than building a home. A median is made up of every variable including the highest and lowest-cost homes in an area. So that means that there are likely many homes that are below the median that may be in your price range. Buying a home also gets you into a home faster. However, you may have to deal with fixing things earlier and may not have all the things you want unless you do some renovations.
Buying A Home In Utah With Premier Utah
Hearing about the pros and cons of buying a home vs. building a home in Utah hopefully will provide some sort of comfort and understanding of what you should do next. If you are considering buying a home in Utah, it is important to have a real estate agent to help you move through the home-buying process quickly and efficiently. We at Premier Utah Real Estate are extremely skilled and experienced in helping our clients find homes that best suit their needs. If you are in need of our real estate services, feel free to reach out to us at Premier Utah Real Estate today!